Home - About - My Dogs - Litters - Links - News and Updates



News 2009
Yearbook 2009

Noor Inca Alfa Romeo Visconti
- nr 10 at Top-10 Lure Coursing Saluki in Norway
- nr 9 at Top-10 Lure Coursing Sighthound (all breeds) in Norway
- nr 7 male at Top-10 dog-show Saluki in Norway

Noor Inca Alfa Romeo Zeta
- nr 2 at Top-10 Lure Coursing Saluki in Norway
- nr 2 at Top-10 Lure Coursing Sighthound (all breeds) in Norway
- nr 19 out of 132 Salukis in Lure Coursing in Sweden

Noor Inca Alfa Romeo Torpedo Gamal
- nr 18 out of 132 Salukis in Lure Coursing in Sweden

*

20.09, Askim, Norway
While poor thing, Renata, had to stay in bed 'cause of her back injury, Whisky did another great show-perfomance
Under jugde Hans Bierwolf from Austria he first got BOB, then BIG. In the BIS-finals he went BIS-4 under jugde Helge Lie, Norway.
Congrats again to proud owner, Renata. Your boy knows how to do his job even though "mummy" ain't there *lol*
Handler for the day was Kenneth Karlsen, and he did a great job. Thank you Kenneth :)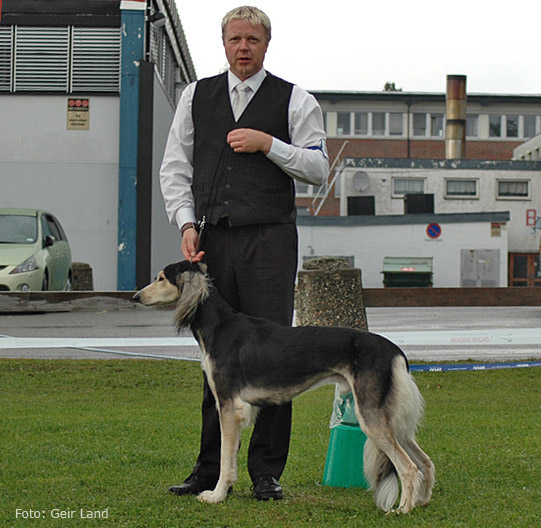 *
13.09, Trøgstad, Norway
On Norways Int LC-trial S UCH S LCCH Noor Inca Alfa Romeo Torpedo Gamal gained another CH-title
He went second with a CAC & R-CACIL and can now call himself also N LCCH
Again Catja stayed home and I believe that's why "Gamal" run so fast, he wanna hurry both Anders and himself back to mum :)
BIG congrats to you all and thank you for Noor Inca's first N LCCH

"King of MY world"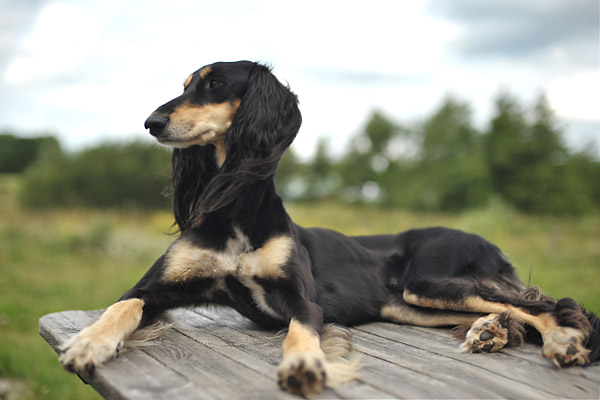 *
08.09, Ask, Norway
I'm glad & happy to announce that one of Bess' grandchildren has moved to Norway.
The happy owner is Ida and you can read more about them, and see pics, here (only in Norwegian)
Congrats Ida, to the best "Kajsa" in the world :)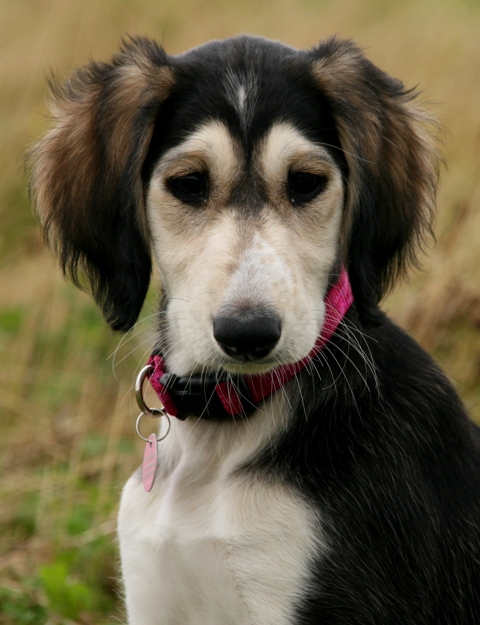 *
31.08, Støren, Norway
At Trondheim Dogfestival NORD LCCH Vapours Jedi Qui-Gon got his second CAC & BOB under jugde Robin Searle, UK
At the same show N FIN UCH Vapours Inca Brighstar got placed as BB-3, BOB Veteran
and in the veteran finals, all breeds, she went BIS-4.
Not a bad comeback in the showring for an old lady :)

*
27.06, Stjärnhov, Sweden
For the second time NIAR Torpedo Gamal went best male at an International Lure Coursing trial
This gave him another CAC and CACIL and also made him a Swedish Lure Coursing Champion
This was Noor Inca's first S LCCH
I don't know who was the happiest one, owners Catja & Anders, or me, a proud breeder!

*relax dad, I've already done my runs...*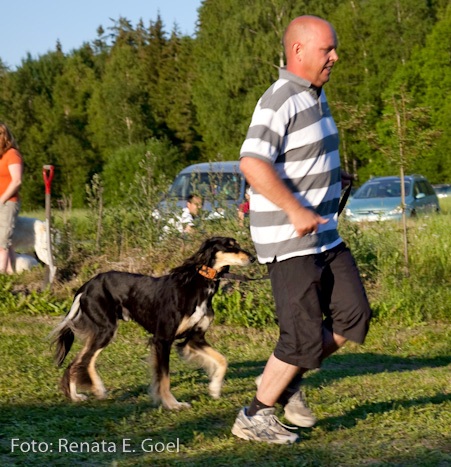 *
At the same trial NORD LCCH Vapours Jedi Qui-Gon got disqualified for the second time and this is why: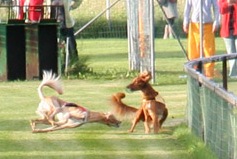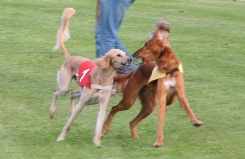 Theese terrible attacks last summer made "the Red Baron" afraid going on the field again
It so sad, but considering both him beeing afraid, and that I don't want him to disturb other dogs in the run
I've decided to end his, 'till now, wonderful Lure Coursing and racing career
You have been a great runner, Qui, and I'm so proud of you. In the future you will run only for fun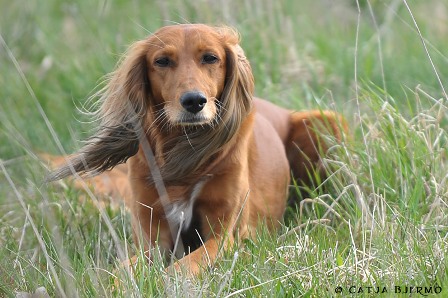 *

21.06, Bodø, Norway
NIAR Visconti was just on holiday and combined it with a dogshow up in the north
He took it almost all the way to the top; he went BOB under Seamus Oates, Irland and
won the group and Best In Show-2 under Fernando Madeira Rodrigues, Portugal
This is how it shall be done "my swans" Whisky & Renata, again and again you make me very proud!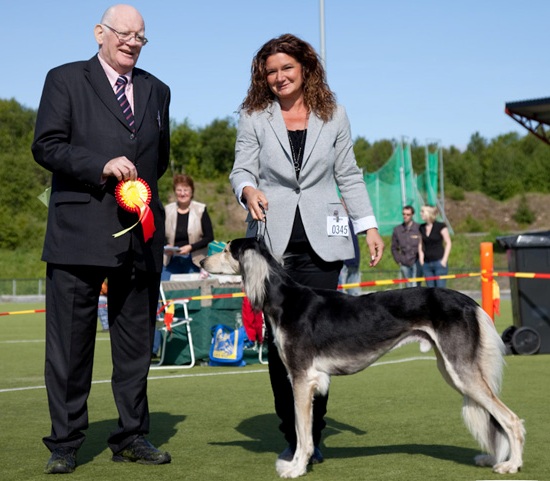 *

12.06, Finland
NIAR Giulia Frost gave birth to 6 lovely puppies, 2 boys & 4 girls
The father is the beautiful smooth male Al Wathba Ya'la Ya'lla
Please take a look at Kennel Vapours (FIN) homepage for more info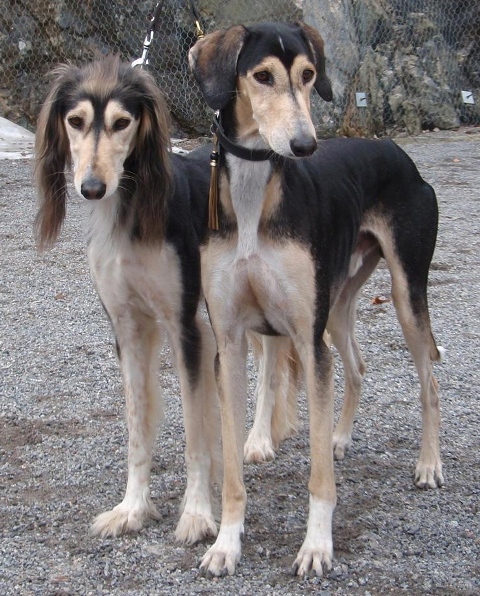 *

26.04, Bollerup, Sweden
NIAR Torpedo Gamal won an International Lure Coursing trial with CAC, CACIL and ended as Best In Field-2
This was "Gamal's" second win and Noor Inca's first CACIL at Lure Coursing and it felt good
BIG congrats, again, to Catja & Anders, this was fun yeah!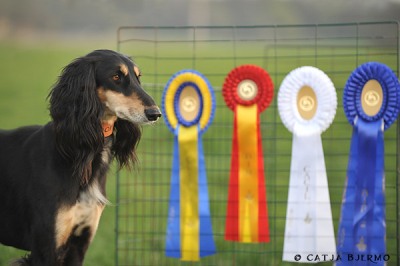 *

29.03, Ciudad Real, Spain
NIAR Visconti got his eight CAC and his and Noor Inca's first CACIB and ended as BOB
All under jugde Gioacchino Murante, Italy
What a holiday, you enter a show just for fun and take it all to the top!!
You really deserve this Renata, you & your "Whisky", many congrats from a proud breeder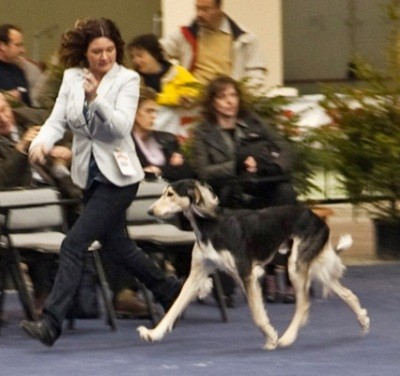 *

21.03, NKK, Bergen, Norway
NIAR Visconti got his seventh CAC, under jugde Knut Fr.Blütecher, Norway, and this one made him N UCH
BIG congrats to Renata and many thanks for taking so good care of your "swan" "Whisky"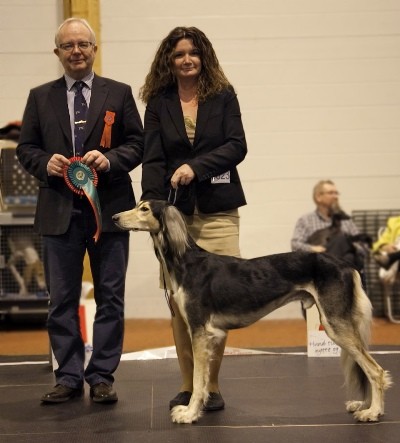 *

01.02, Exporama, Norway
NIAR Visconti got his sixth CAC and NIAR Zeta got her second CAC and her first BOS
Both under jugde Rony Doedijns, Nederland
Now they're both just need a CAC from an NKK dogshow to become N UCH

*